Home
Welcome to the website for the village of Gartocharn, Loch Lomond in Scotland, created for the benefit of the community in particular, but also for anyone who would like to see what this beautiful part of the world has to offer.
Use the menu on the left hand side and the links within the pages to explore and discover up-to-date information and the many wonderful pictures taken by local photographers, changed on a regular basis, so there will always be something new and interesting to return to.
As mentioned, this is a community website and ideas/comments/contributions are always welcome – just send them direct to us.
What's Happening . . . ?
Don't miss the B Flats Christmas Concert – Friday 11 December, 7.30 pm in Kilmaronock Millennium Hall. Tickets from the shop and choir members.
Gartorag – the Kilmaronock Newspaper
(issued every two months: early February, April, June, August, October and December)
You can get your copy at Lomond View Stores, Gartocharn; Loch Lomond Homes and Gardens Centre, Ballagan; Lomond Country Store at Ballagan (Reid and Robertson); and the Friday Coffee Morning in Kilmaronock Millennium Hall. Has to be the best value for a £1 you will get anywhere!
---
An Extra-ordinary Meeting of Kilmaronock Community Council was held in Kilmaronock Millennium Hall on Wednesday 8 July 2015 at 7.30 pm. The main item on the Agenda was Planning Application 2015/0209: Application for 3 houses and a Therapy Centre in the field north of Gartocharn Church.
Kilmaronock Community Council have written to the Planning Authority to strongly object to this application and the letter can be read below (there are three pages, click on each page then, when it has opened in a new window, click again to enlarge).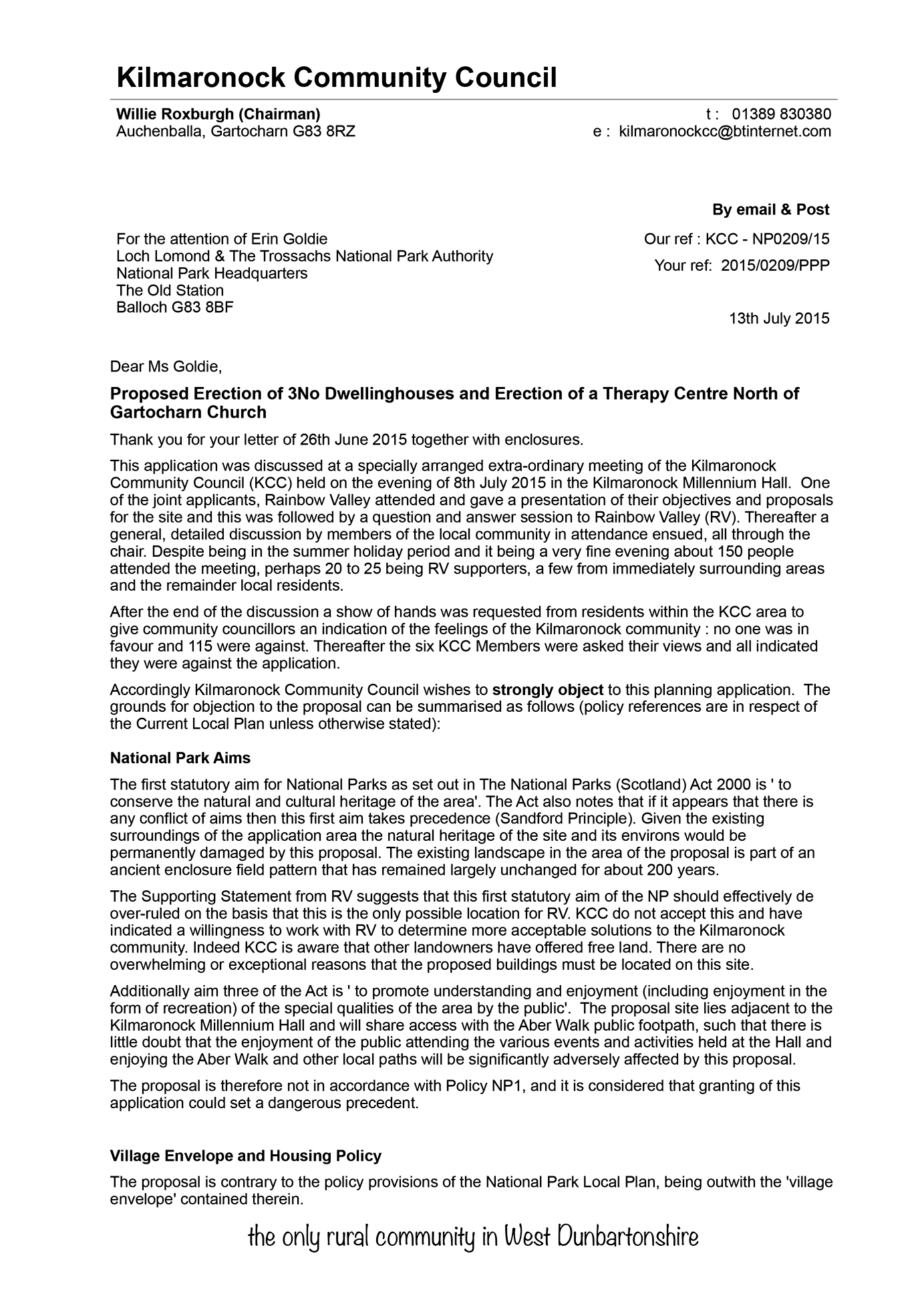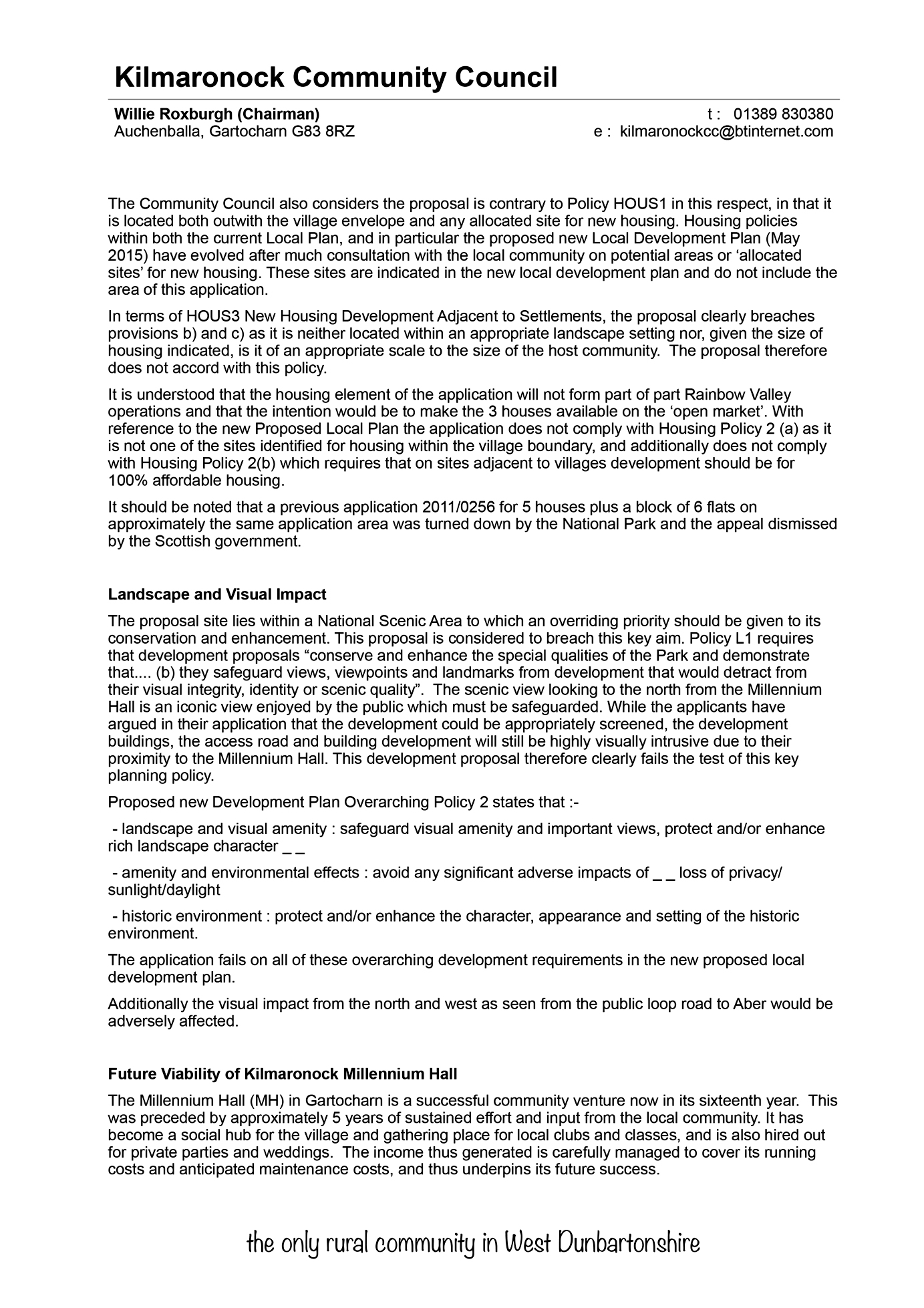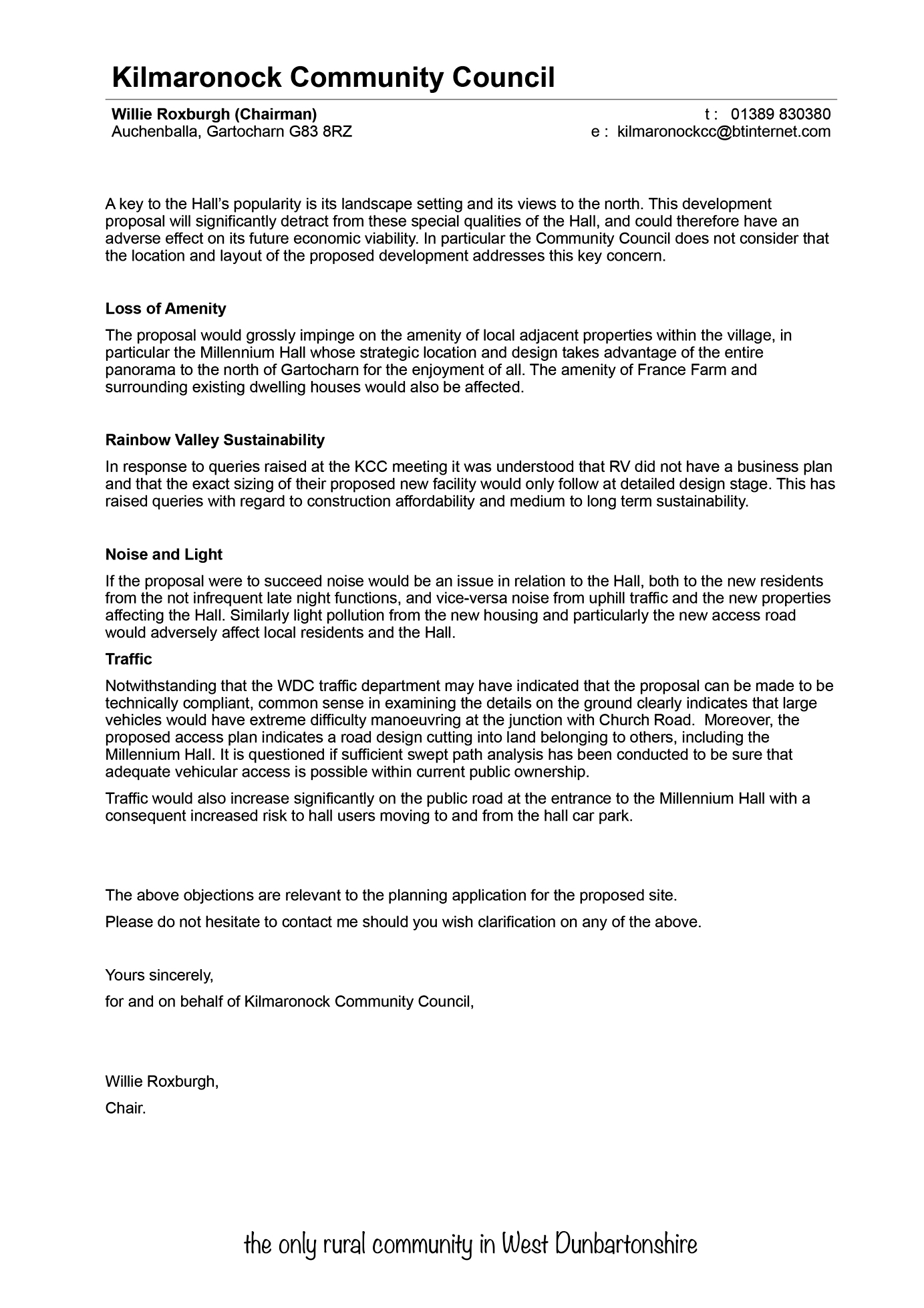 ---
We hope that this community website will be used to keep people informed of what is happening locally. Please contact gartocharn.org if you would like any events, calendar dates etc included on the site or if you have any suggestions for the website.
Since the launch of the website on 11 December 2009 we have had

hits!
Last Updated (Sunday, 29 November 2015 17:13)