Pupil Council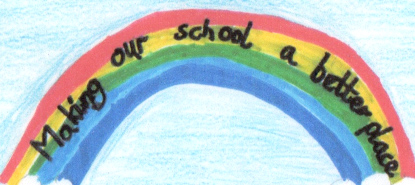 The Pupil Council is made up of elected representatives from P4 to P7.  Our motto is "Making our School a Better Place.  We hold regular meetings with the Head Teacher.
At our meetings we discuss ideas and suggestions from all the classes and plan events and activities which we organise for the whole school.  It is important that we listen to the other children's ideas.
We also decide what charities we will support. In 2011/12 we will support Asthma UK, Yorkhill Hospital, Feedback Madagascar and Marie Curie Cancer Care.
We can make important decisions at meetings which we share with all the classes at Monday Assembly.
This year we have a lot of younger members.  Our Chairperson is only in P4.
Last Updated (Sunday, 01 January 2017 16:53)