Forestry
Proposed Tree Planting Scheme in Field Behind
Kilmaronock Millennium Hall
Following the meeting held on 5 December 2011 (that took place after the Kilmaronock Community Council Extraordinary Meeting) requests were made to put the information regarding the proposed tree planting scheme on the website including details of who to contact if anyone wishes to comment. Please see below for more details.
UPM Tilhill, acting as forestry agents for Iain Methven, has notified neighbours of a proposed tree planting scheme in the Millennium Hall field. If the planning application for housing is refused the field will be planted as shown in the plan below. If the planning application is successful, the field will be planted northwest of the France Farm boundary.
Mr Methven is hoping that the planting will be funded by a grant from the Scottish Rural Development Programme – Rural Priorities Fund. For forestry applications this fund is administered by Forestry Commission Scotland – Central Scotland Conservancy.
The case officer, Angus Clarke, is seeking community feedback. Please send all comments to him by This e-mail address is being protected from spambots. You need JavaScript enabled to view it , or by post to the address below.
Angus Clarke, Forestry Commission Scotland, Central Scotland Conservancy, Bothwell House, Hamilton Business Park, Caird Park, Hamilton ML3 0QA
Iain Methven's agent - UPM Tilhill - can be contacted by This e-mail address is being protected from spambots. You need JavaScript enabled to view it or by post to the address below.
Eddie Addis, Forest Manager, UPM Tilhill, 1 Duckburn Park, Stirling Road, Dunblane, Perthshire FK15 0EW
(click on the map to enlarge)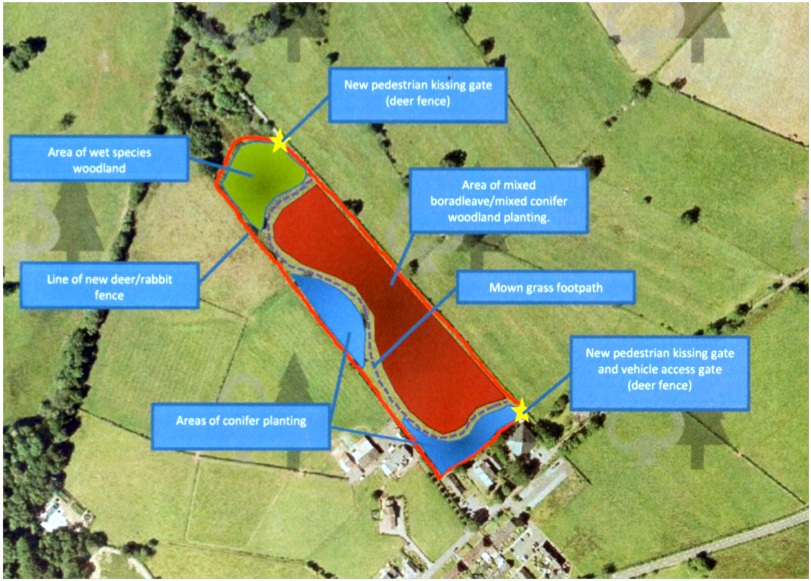 Last Updated (Sunday, 11 December 2011 22:47)